Smithlist provides a variety of features to benefit the smithing community, In this basic Smithlist directory guide, I will go over what they are and how to use them here. Some features require a large and in depth post to fully explain, I will link to those from this post.
Basic Smithlist Directory Guide
Note: This is a WIP.
Adding a "Place": Once you have registered an account you can Add a Place. This is where you want to list your forge, shop, school, etc. Take your time and forge a complete and detailed listing include as much information as you can. Add at least 4-5 high quality pictures.
Your description if possible should be no less than 280 words and describe you, what you do, what you offer, why you got into it, etc.. A informative and thorough description and listing will get more visitors and increase the chance that visitors reach out to you. If you would like me to forge you a listing I do this as a service for $10, and is one of the ways I pay the sites bills.
Reviews and Ratings: There are two different places where customers or students can leave reviews, the marketplace and the directory. Reviews and ratings influence if and where your listing shows up on the front page of the site. I have written a guide on reviews and ratings which you can point people at if they are unsure here.
Embeddable Badges: On your "Place" page you will see:

Clicking that will open a customized where you can design a badge which you can display on your website.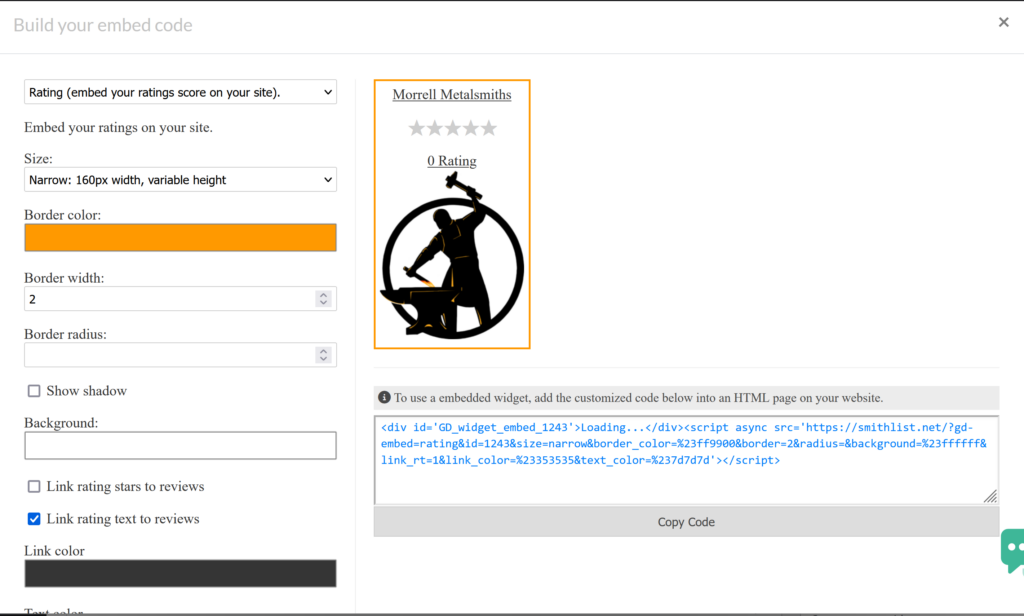 If you are not sure how to add the badge to your website, I may be able to help, if not you will need to ask the website designer or host.
Events: You can add events such as classes or a hammer-in. This is done in the same way as adding a Place which is described above. Difference being when you are on the "Add Place" page you need to select "Add Event" in the selector: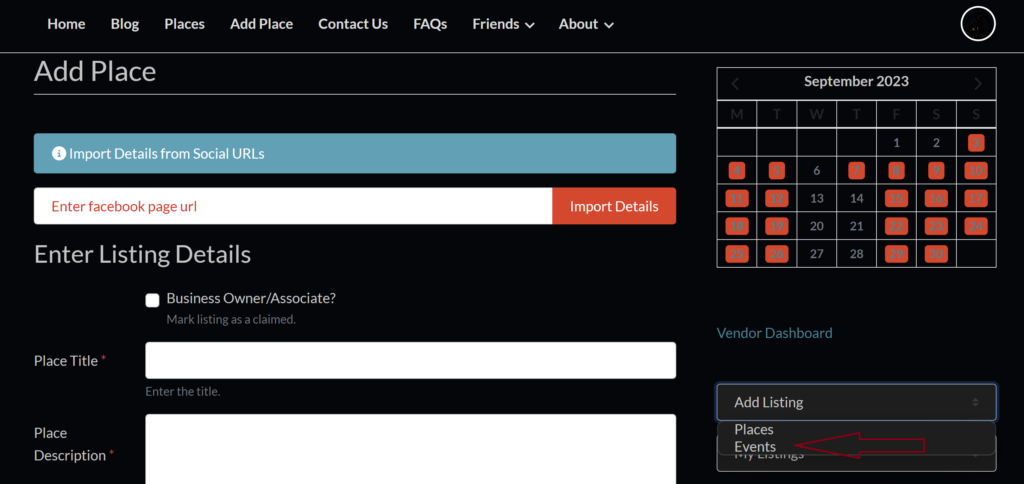 Ticket Creation and Sales: Easily create, sell, and validate tickets for an event. Check out the video:
Marketplace: A full fledged marketplace. I will put links here when they are ready.
Auction System: A nice auction system, will put link here when it is ready.
Subscriptions: For things like a membership to an organization for example. (coming soon)
"The Smith" AI Bot: Check on the bottom right of any page for the chat icon. This is an a chatbot which is AI driven, it is a good source of information. Be specific when you ask it a question, it likes details. For example asking it "What is the best steel for a knife" is probably going to get you a long generic answer. Where as "What is the best steel for a large chopping knife which requires excellent toughness, good edge retention, and corrosion resistance" will get you a much better answer. You can even have some fun with it and add to the end "answer as if you are J. Neilson". Keep in mind it can return inaccurate data so it is always good to verify.
I am training a new model which will be specific for smithing information which should be more accurate, but will be awhile before it is ready.